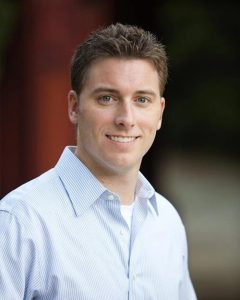 Dr. Ryan O'Malley is committed to offering the best possible patient experience. As a family and cosmetic dentist in Simpsonville, South Carolina, he offers complete dental care for all ages using the latest techniques and advanced technology.
You can feel confident in your oral health care in our office. Dr. O'Malley takes a personal approach to the unique needs of each individual patient. Our goal is to support the long-term health and beauty of your smile through appropriate dentistry in a warm, caring environment.
Dr. O'Malley graduated from the SUNY University at Buffalo School of Dental Medicine in Buffalo, New York. His postgraduate General Practice Residency training was completed at St. Joseph's Hospital and Health Center in Syracuse, New York.
Dr. O'Malley is a graduate of Villanova University in business administration and is a member of the American Dental Association®, the South Carolina Dental Association, the Academy of General Dentistry, the Upstate Study Club and the Delta Sigma Delta Dental Fraternity. Additionally, he completed training through the Dawson Academy in 2018. As a Dawson-trained dentist, Dr. O'Malley offers a unique and comprehensive approach to your dental care. The Dawson Academy principles of complete dentistry take into consideration all aspects of oral health, enabling Dr. O'Malley to address complex concerns often related to the function and comfort of the bite. From malocclusion to TMJ disorders, Dr. O'Malley has the advanced training needed to offer comprehensive diagnostics and treatment for the enjoyment of lifelong dental health and wellness.
Outside of the office, his interests include golf, ice hockey, biking, hiking, water sports, music, reading and church endeavors. Dr. O'Malley also participates in an annual dental/medical mission trip to San Pedro, Guatemala, known as "Project San Pedro."
Meet Our Team
Our friendly team is dedicated to helping you improve your oral health and achieve the smile of your dreams. We offer complete dentistry in Simpsonville, South Carolina, to meet your needs and will work one-on-one with you to create your treatment plans and help you feel at ease when you visit O'Malley Dental. Call 864-962-4140 today to make an appointment with our dentist and learn more about our dental services!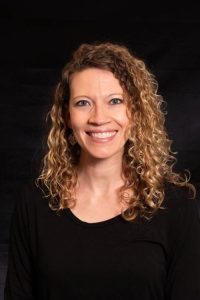 Chelsea O.
Office Coordinator
With a degree in social work from James Madison University, fluency in Spanish, and a professional background in nonprofit organization and outside sales, Chelsea brings an excellent and unique skill set to her role as office manager. She loves building strong relationships with our incredible patients. Outside of work, Chelsea enjoys playing volleyball, throwing pottery, hiking, biking, going to Church activities, spending time with family and friends, and exploring the great things Upstate South Carolina has to offer. She has even accompanied Dr. O'Malley on his annual medical mission to Guatemala as an interpreter.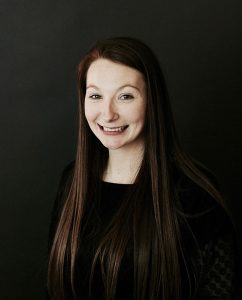 Tanya S.
Office Coordinator
Prior to settling in Simpsonville, South Carolina, Tanya lived in Cape Coral Florida and outside of Philadelphia in Pennsylvania. She graduated from IDT with her expanded functions dental assistant and radiology certificate in 2016. Tanya is a great asset to our team, and she makes all of our patients feel welcome with her radiant personality. She takes the time to get to know our patients so everyone feels welcome. Tanya has over six years of treatment planning experience and uses this knowledge to assist our patients in making the best decision regarding their oral health. When not at work, Tanya enjoys spending time with her son, Cole, and playing board games. She is an active member of her church and enjoys helping others.